protection click fraud
The main difference between these three systems of punishment is in the type of crime that was committed. While imprisonment applies to more severe criminal convictions, detention applies to lighter convictions. Simple imprisonment is used in cases of misdemeanors and minor offenses.
Seclusion
Detention
simple prison
when it is applied
In cases of more severe convictions.
Lighter sentences.
In minor criminal offenses.
closed initial regime
Admit it.
Does not admit.
Does not admit.
accepted regimes
Closed, semi-open or open.
Semi-open or open.
Semi-open or open.
place of fulfillment
Maximum or medium security establishments.
Agricultural, industrial or similar colonies.
In boarding houses or suitable establishments.
Law
Law No. 7.209/1984, Art. 33.
Law No. 7.209/1984, Art. 33.

Law No. 3688, Art. 6.

examples of crimes
Intentional homicide, theft, theft, drug trafficking, among others.
Manslaughter, damage, culpable bodily injury, etc.
Threat, gambling, etc.
What is seclusion?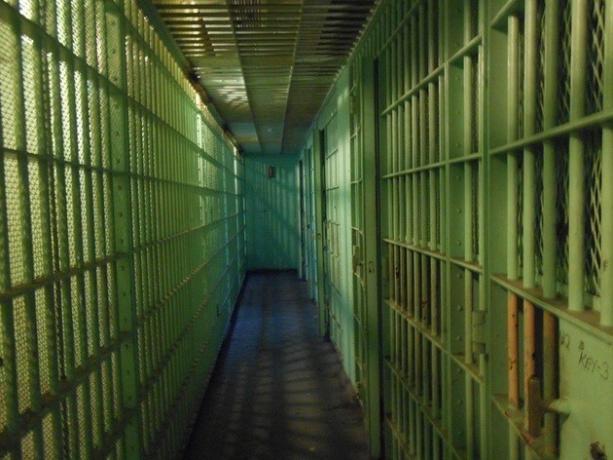 Imprisonment is the type of regime used in cases of more serious conviction, such as crimes of homicide, robbery, theft or drug trafficking.
The premise of seclusion is to remove the person from social life. Generally, their incarceration takes place in maximum or medium security prisons.
Only detention allows the possibility of the convict to start his sentence already in a closed regime. It can also be performed in a semi-open or open regime.
See also the difference between closed, semi-open and open regime.
What is detention?
Detention is also a type of custodial sentence, but it is applied in cases of minor crimes.
In detention, the convict does not comply with a closed prison regime throughout the term of his sentence, only semi-open or open regimes.
The sentence of the subject also cannot be initiated in the closed regime. Detention sentences are usually served in alternative places, such as agricultural, industrial or service colonies.
Examples of crimes that lead to detention as a penalty are manslaughter, damage, culpable bodily injury and vilification of a corpse.
What is Simple Prison?
Simple imprisonment is used in cases of minor criminal offenses, such as criminal misdemeanors.
Criminal misdemeanors are illicit and irregular conduct according to Brazilian law, but which do not constitute acts that are very harmful to society. For example: cases of threats or the practice of gambling.
Simple prison does not admit a closed regime, only semi-open and open. Generally, sentences are served in hostels or other suitable establishments.
In cases of semi-open regime, offenders must be kept in separate cells from individuals who are serving sentences of imprisonment and detention.
See also the difference between:
Plaintiff, respondent, defendant and plaintiff
Teachs.ru